Complete Taoist Funeral Service & Packages
Our roots are in Taoist funeral. Call our funeral directors for professional advice on procedures and practices – it's free of charge. We advocate sincere, honest engagements.
Funeral package
6681 5757 (24-hr)
The Eternity Taoist funeral service is developed with values and core beliefs of the ancient religion and philosophy in mind.
The Taoist funeral package we offer is complete, and we can take care of post-funeral services, such as 49-day funeral ceremony and Gong Teck, too.
We'll ensure the death of your loved one is honoured in accordance with the rites and rituals of your particular Chinese dialect group, to help the deceased's continued journey along The Way, in the natural order of the universe.
Further, by keeping all the funeral arrangements in-house, we're able to ensure tight quality control and reduce your costs by avoiding involvement of middle men.
3-day Standard HDB void deck Taoist funeral package

We only have 1 standard, complete package. We advocate transparency – we do not practise omitting key items so as to make the package appear cheap.
If you wish to extend the duration of the wake or upgrade certain items, like hearse or coffin, you can view the optional upgrades by clicking "Upgrade Available".
Note: Pricing for wake held at a funeral parlour or landed residential property differs because tentage configuration and setup vary. Contact us for cost estimate.
Standard Taoist Funeral Package
S$19,888
View our complete package
PREPARATION
Booking of cremation slot at Mandai Crematorium
Professional embalming, dressing, cosmetising, and casketing of deceased
PROFESSIONAL SERVICES
Collection of deceased from hospital, hospice, or house
Transportation of deceased to our secured site for cleaning
Transportation of casketed deceased to HDB void deck where wake is to be held (Note: We'll advise you on the procedure for HDB void deck booking.)
Full professional service team, including pallbearer team, on day of funeral
Collection of deceased's ashes from crematorium
On-site supervision and coordination services led by funeral consultant throughout the funeral
CASKET
TENTAGE SETUP
16 feet x 16 feet enclosure with canvas on 4 sides – 1 set
Square tables – 15 units
Round tables – 10 units
Chairs – 100 units
Electrical fans – 6 units
Electrical lighting – 1 set
Mobile toilet – 1 unit
Refrigerator – 1 unit
FUNERAL/MEMORIAL HALL SETUP
Funeral backdrop – 1 set (Upgrade Available)
Curtains and carpet at funeral/memorial hall – 1 set
Standard decorations – 1 set
ALTAR SETUP
11 inches x 13 inches floral photo wreath – 1 unit
Decorative flowers for deceased's altar – 2 bouquets
Decorative lights – 1 set
PHOTOS & PHOTO FRAME
10 inches x 12 inches enlarged photo with wooden frame – 1 set
Passport-sized photos – 6 pieces
MEMORIAL STATION SETUP
PAPER REPLICA & JOSS PAPER
6-foot paper house with gold and silver mountains – 1 unit (Upgrade Available)
Paper car – 1 unit
Paper servants – 1 set
6-sided lantern and soul lantern – 1 set
Folded joss paper – 10 bags
Steel cage rental
REFRESHMENTS & SUPPLIES
Mineral water – 5 cartons
Packet drinks – 5 cartons
Snacks, including peanuts and sweets
Supplies, including red packets, toilet rolls, and plastic bags
TRANSPORT
Standard glass hearse (1-way) (Upgrade Available)
45-seater air-con bus (round-trip) – 1 unit
OPTIONAL ITEMS
Wake extension – S$500 per day
Food catering service
Additional refreshments and supplies
Additional paper replicas and joss paper
Live band
Photography and videography service
Premium packages are also available. Prices range S$21,888 – S$32,888. Contact us to find out more.
Eternity Funeral Service will treat your loved one with utmost respect. We'll ensure the experience you and your family have with us is truly pleasant.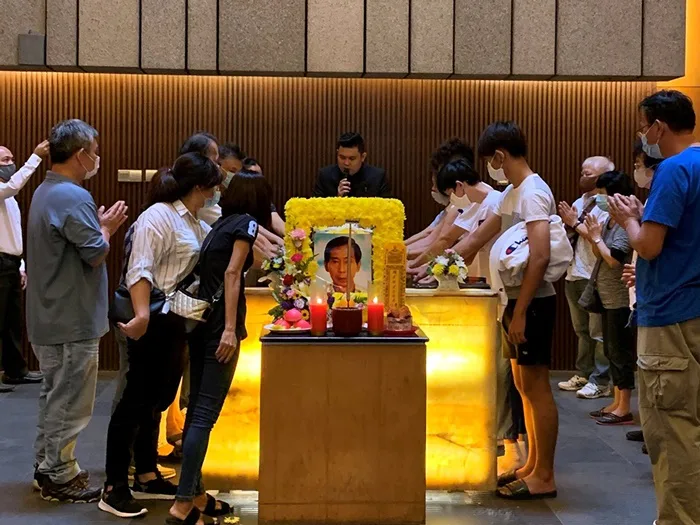 Eternity Taoist funeral service
A Taoist funeral focuses more on life than death and generally last for 3, 5, or 7 days.
Although Taoist funeral services and rites differ from dialect to dialect, key elements typically include a ceremonial altar symbolising immortality, surrounded by flowers and photos of the deceased.
Other common aspects of a Taoist funeral are based on:
Gaining merits for the departed.
Protecting the deceased from harm.
Separating the living from the dead.
Blessings and protection for the family.
We'll make sure all these rituals are observed so that hardships to be encountered by your loved one in the afterworld would be lifted or avoided.
Benefits of the Eternity services for Taoist funerals

We can coordinate all aspects of organising the funeral of your loved one, offering a streamlined service for your convenience.
Eternity Funeral Service offers comprehensive Taoist funeral arrangements that ensure the whole process reflects believers' adherence to The Way – the wonder and joy of life that continues after physical death of the body.
We take care of all the practicalities to ease the burden on bereaved family members so they can focus on paying their respects to their loved one as they journey into the afterlife.
Also, our proficient funeral director can guide you through all the Taoist funeral rites and rituals specific to your particular dialect group.
As experienced, compassionate, and trusted organisers of funeral services in Singapore, the Eternity Funeral Service team can help your family through the emotional trauma of bereavement while making sure the departed gets the meaningful and dignified Taoist funeral they would have wanted.
Contact us now.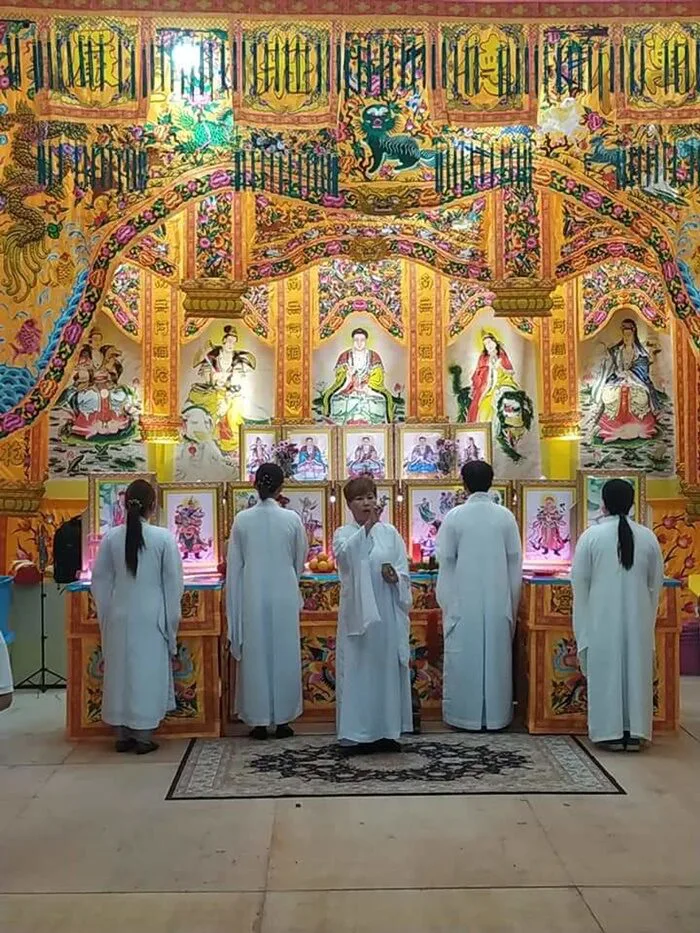 31 Woodlands Close
#03-09 Woodlands Horizon
Singapore 737855