True Complete Funeral Services & Packages
We too believe in what goes around, comes around. This is why we advocate sincere, honest engagements. Call our funeral directors for advice – it's absolutely free of charge, no strings attached.
Funeral services
6681 5757 (24-hr)
Eternity Funeral Service (Singapore) specialises in providing comprehensive, one-stop funeral services and funeral packages that cover:
Pre-planning for a funeral.
Funeral coordination.
Post-funeral services such as memorial gatherings – not usually offered by other funeral directors.
Funeral supplies to cut out the middle man – including quality caskets and cremation urns.
We realise that funeral costs in Singapore can be a financial drain on families, so we strive to offer affordable funeral services without compromising on quality and dignity. You'll find we're transparent in our pricing.
One of the ways we do this is by keeping all aspects of funeral organisation in-house, which also means less hassle for our customers, who get a streamlined service.
Eternity funeral services and packages

Our offerings cover organisation of multiple aspects, including:
Casketing or encoffining upon the completion of embalming, dressing, and cosmetising.
Wake or visitation venue setup.
The funeral hearse to carry the deceased.
Funeral cars to transport family and friends in the funeral cortege.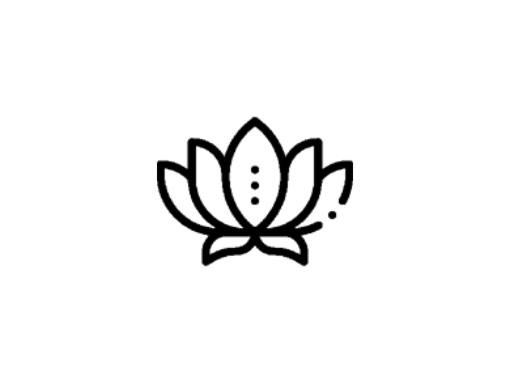 Buddhist Funeral Service
In Buddhist funerals, monks lead the chanting of sutras (religious teachings) to promote good karma for the deceased in their next life. An enlightenment ceremony prepares the soul for the afterlife.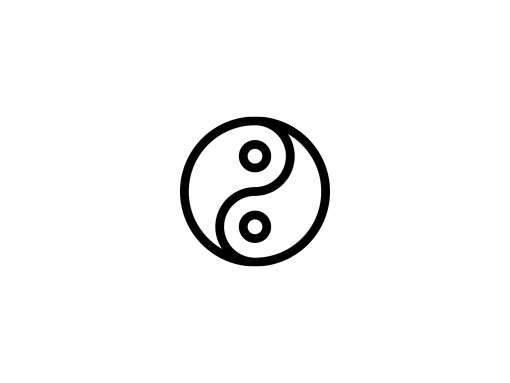 Taoist Funeral Service
Traditionally, Taoists focus more on longevity and health than an afterlife. However, Taoist funerals commonly include rites aimed at helping the deceased with afterlife, and blessings for the family.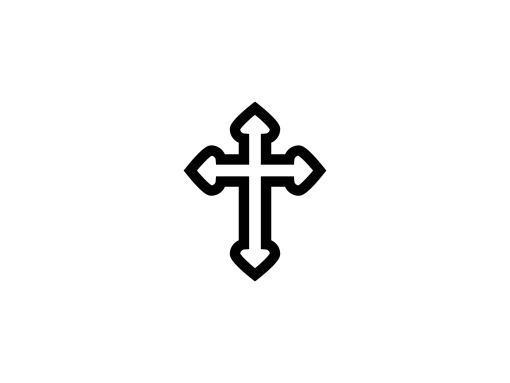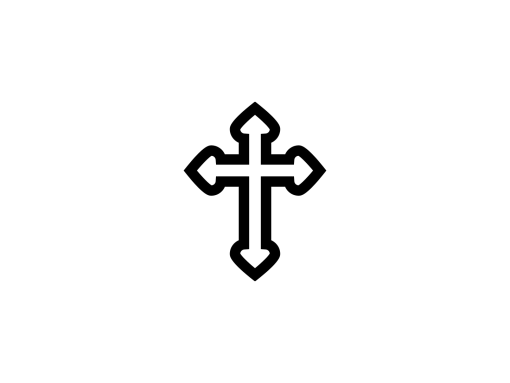 Roman Catholic Funeral Service
Roman Catholic funerals – ecclesiastical funerals – honour God's mercy, and pray for the soul of the faithful departed. They're carried out in accordance with the prescribed rites of the Catholic Church, which offers Mass for the benefit of the soul and provides condolence for family and friends.
Other Christian Funeral Services
As with Roman Catholic funerals, other Christian funerals honour the deceased and provide comfort for family and friends, while recalling the hope believers share in Jesus Christ and in the eternal peace of heaven.
Freethinker Funeral Service
A freethinker funeral service may be held if the deceased did not practice any type of formal organised religion – to mark the death of atheists or humanists, for example. However, some of the same elements – such as eulogies – are included in the service.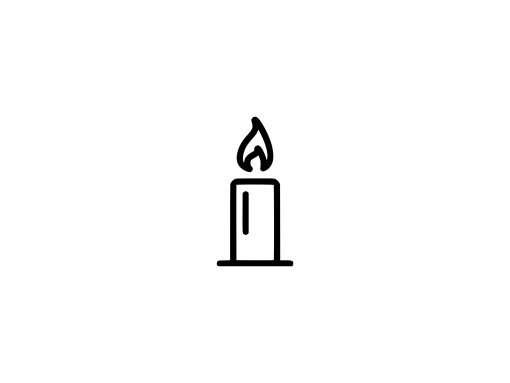 Post-funeral Services
Our post-funeral services consist of sea burial ceremony, 49-day ritual, 100th-day ceremony, Gong Teck, ancestral tablet prayers, and prayers at the columbarium. Eternity Funeral Service one-stop service is created to provide the ultimate convenience to families.
Eternity Funeral Service will treat your loved one with utmost respect. We'll ensure the experience you and your family have with us is truly pleasant.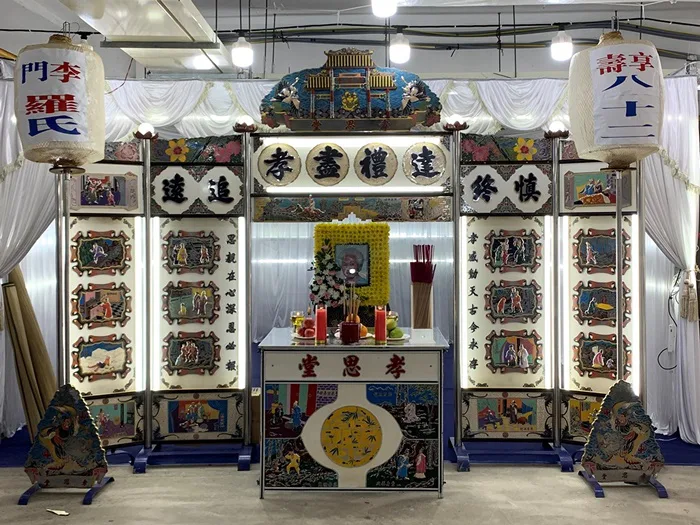 HDB void deck funerals
While many funerals are traditionally held in places of worship, Singapore funeral services also often take place in the communal void deck beneath the Housing & Development Board (HDB) block of flats where the deceased lived.
One advantage of HDB void deck funerals is that the service is held near the homes of the deceased's neighbours and friends.
Ahead of a funeral, most families want to hold a wake to pay respects to the departed, and HDB void decks often provide the venue for these occasions.
Our funeral director can help with getting approval from your town council for HDB void deck funerals and wakes.
Memorial services
Unlike funerals, memorial services are typically held in the absence of the deceased. Also known as celebrations of life, these services are usually held in a location of significance to the departed.
Memorial services can be held any time after the death of the individual and are typically less solemn than funerals and can help to make the grieving process less of an ordeal.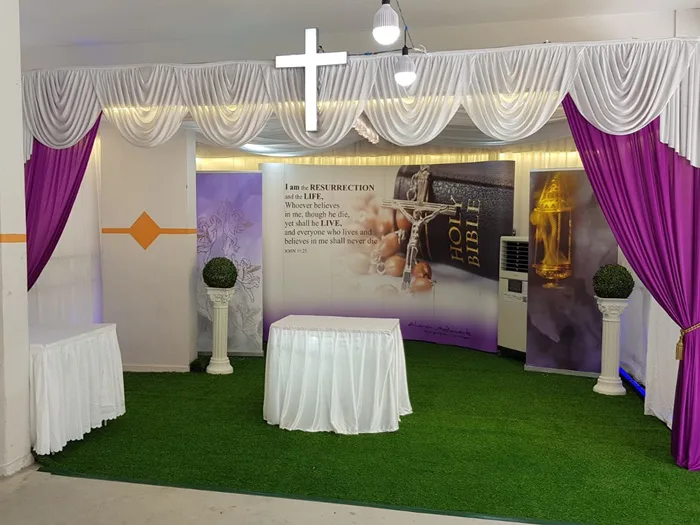 Why engage Eternity Funeral Service

If someone you care about dies, emotions such as shock and confusion – and even misplaced but natural feelings of anger or guilt – often set in.
Our funeral directors are experienced and dependable. The empathetic approach we take can help you get through your distress to allow you to pay the proper respects to your loved one.
Whether you want a simple or elaborate service, the Eternity Funeral Service team have the expertise to take care of the practicalities of making the funeral arrangements in a highly professional manner. We can cater for different religious preferences or organise a non-religious observance if the deceased was a freethinker.
Although cremation is the norm in Singapore because of scarcity of land, burials can still be arranged in Choa Chu Kang Cemetery, the only one operating on the island. Our experienced funeral director can help you out with the procedures.
Our compassionate, trustworthy funeral services will ensure the dignified departure of your loved one while easing the burden on those left behind in terms of emotional stress and a seemingly endless list of other things to organise.
39 Woodlands Close
#02-49 Mega@Woodlands
Singapore 737856