Eternity Funeral Service can help to ease the emotional trauma of bereavement on families. Our empathetic approach will help you to cope with your grief before, during, and after the funeral service.
Our comprehensive funeral package gives you a one-stop funeral service resource, streamlined for your convenience because we coordinate all aspects of organising the funeral in-house. We hope to be able to give you some breathing space to try to take in what has happened and begin the grieving process.
Further, we don't outsource any aspect of our funeral services. This gives you the further benefit of saving on costs as we cut out middle men throughout the entire process, including post-funeral services and funeral supplies.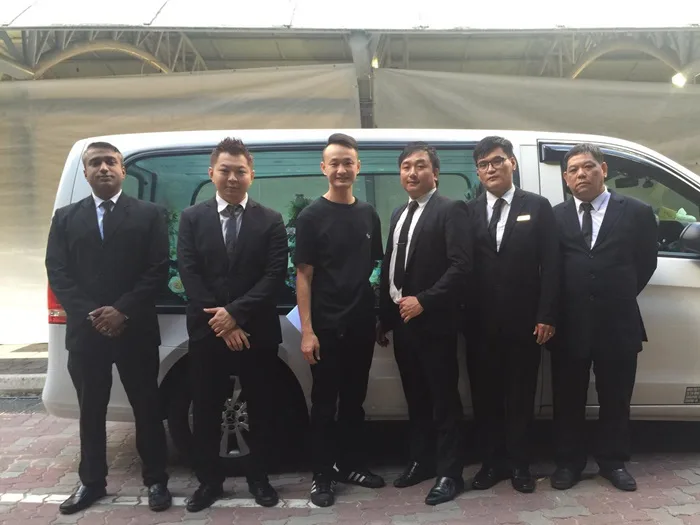 Eternity Funeral Service will take good care of the deceased and your family

The way Eternity structures its funeral services ensures the utmost care for the deceased and their family. We deal with:
Preparation before death, with our funeral pre-planning services.
Funeral set-up coordination, including hearse and funeral cars and casket services.
Installation of ancestral tablet in a 49-day custody service ancestral tablet hall.
Post-funeral prayers at our ancestral tablet hall.
Transport of ancestral tablet to permanent resting place.
Organisation of post-funeral Buddhist and Taoist memorial services, including arranging for appropriate temple.
While cremation is commonplace in Singapore because of land shortage, we can also arrange burials.
Our standards and values

Eternity Funeral Service's professional standards are based on our core values of respect, integrity and reliability, underlined by our efforts to:
Ensure dignity for the deceased and compassion for the bereaved.
Give the family a quality, value-driven service.
Help the bereaved in any way we can.
Contact us now.
39 Woodlands Close
#02-49 Mega@Woodlands
Singapore 737856